Why Japan? Japan straddles both the traditional and ultra-modern, high-tech cities versus breathless natural landscapes. Finally taste the real sushi and tempura of the fabulous Japanese cuisine. And because this is the best place to get "lost in translation".
Japan is an island country in East Asia that has a perfect mix of culture, history and modern comfort. It is one of the safest countries to travel in the world. In fact, it puts a strong focus on crime prevention.
What to see?
The Japanese culture has been around for thousands of years. There are castles, temples, shrines and much more. Of all the places, Kyoto is the perfect destination, if you want to know more about the ancient Japanese culture. And in Kyoto, you can also find the Arashiyama Bamboo Forest and the Gion Geisha District.
There are countless beautiful Buddhist temples and Shinto shrines throughout the country. In almost every city and town in Japan, like Osaka, Tokyo, Mount Fuji, you can find beautiful temples and shrines.
Mount Fuji is one of Japan's most popular destination, its iconic landmark. Another popular destination is the beautiful Island of Okinawa.
Besides ancient monuments, there are skyscrapers and all sort of modern building. Public transport in Japan is very efficient. Trains are always punctual and everything and everywhere is very clean.
For people "enjoying" stress, the Shibuya Crossing in Tokyo is the best destination. It's said to be one of the busiest intersection in the world with thousands of people crossing the streets at the same time.
Probably, the best time to visit Japan is during spring because of the amazing pink cherry blossoms that cover the streets (sakura blossoms).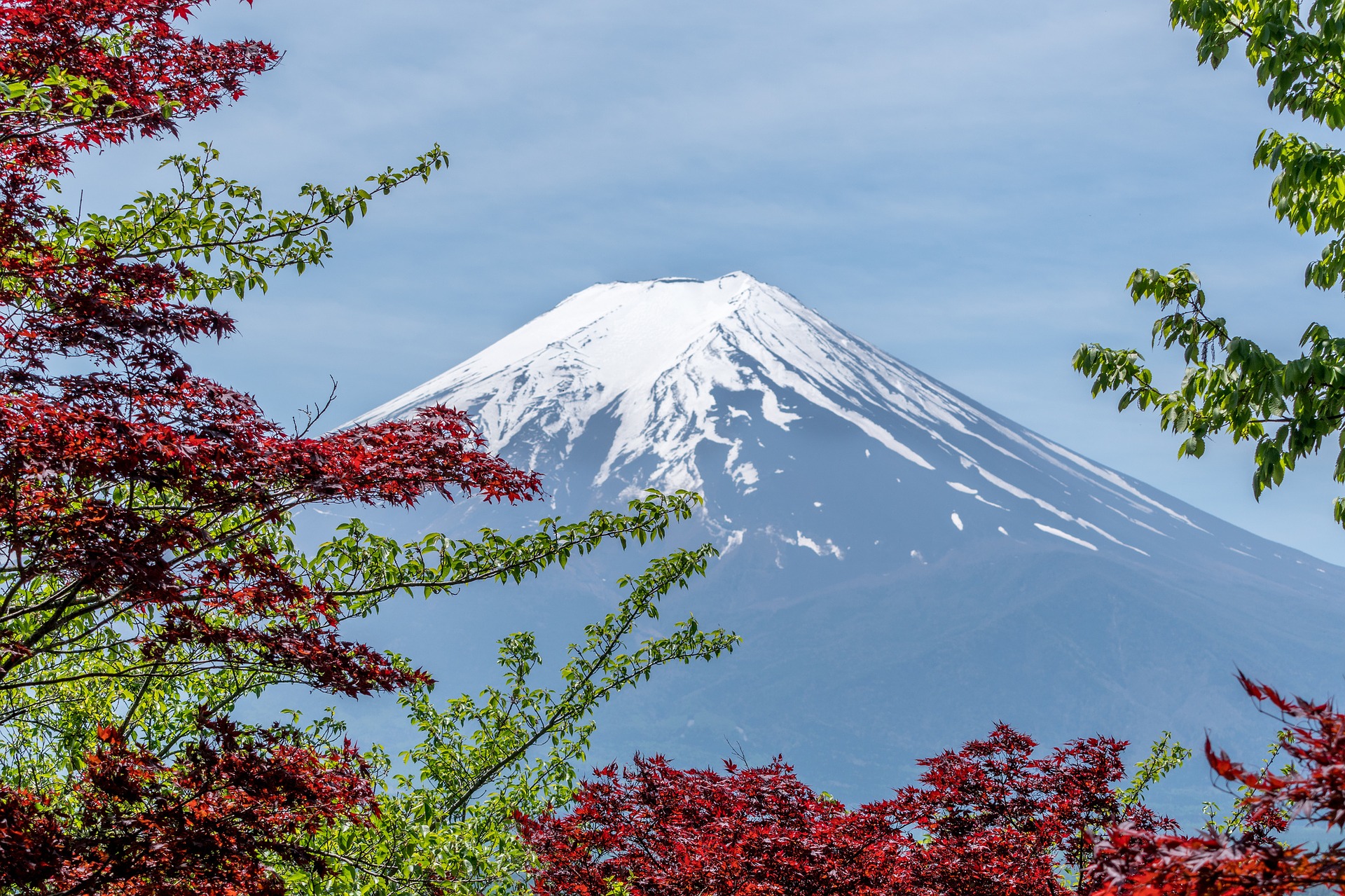 Why Japan?
Japan is a country that straddles both the traditional and ultra-modern, with high-tech cities alongside breathless natural landscapes. Japanese food is nutritious and based on super-fresh seasonal ingredients. Finally taste the real sushi and tempura. Watch Sumo fights, Japan's national sport. And because this is probably the best places to get "lost in translation".